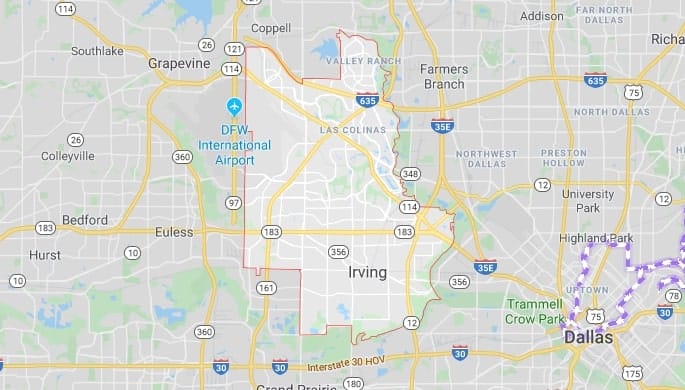 Irving Texas is one of the best places to visit its privileged location offers many options in tourism because it is right next to the Dallas/Fort Worth Airport.
Irving is perfect for tourists who want to spend their holidays in the Dallas area.
In Taxi El Paisano we offer the best Taxi Irving TX for you to travel safely and comfortably through the city of Irving Texas.
If you are traveling to Irving Texas for business, vacations and need a taxi at the airport or to the DFW airport you can call us and we will gladly transfer you. We have spacious vehicles to take your luggage on the road. If you are a resident or visitor of Taxi Irving Texas the Country should call.
Taxi Irving TX
You can call us at +1 214 564-6365 and request your taxi to the door of your home, work, Taxi DFW airport or study center.
We also take you to clinics, hospitals, consulates, embassies and hotels.
Our rates are 100% flexible, save when transporting and enjoy your trip.
We accept different forms of payment in cash and credit card and / or debit card comfortably.
THE BEST TAXI SERVICE IN IRVING TEXAS

Many of the people who have traveled with us are satisfied with the service. Every time they travel by Taxi in Irving Texas they call Taxi El Paisano.
We take you to your destination quickly, comfortably and safely in modern vehicles with air conditioning and respectful drivers. We are the best taxi service in Irving TX in Spanish.
In taxi the countryman we have many years in professional taxi service in Dallas it is time to hire a company committed to quality service. Travel with us and you will receive the best service
Map of Taxi Irving TX our drivers know every corner of the city so you will arrive on time to your destination. interstate cab