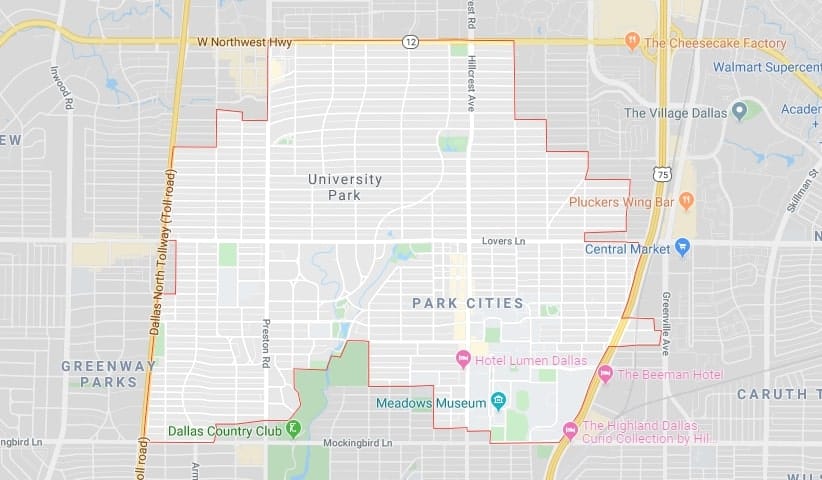 Our taxi services in Dallas encompass many places including Taxi University Park TX which is a very prosperous residential area, which has been named for its main attraction, Southern Methodist University.
We don't just want you to get to know dallas in our taxi, but also through our website. Among the campus facilities are the McFarlin TX Auditorium, the Meadowsy TX Museum, an impressive theater which is used for concerts and high-level conferences.
By the way the Meadowsy Theater exhibits Spanish art from the 15th century onwards, so remember if you need a Taxi at University Park you should call us.
For fun you can find quiet cafes and trendy boutiques around Snider Plaza, while nearby Caruth Park has a fishing pond and playgrounds.
There are many good things in Dallas Texas and for you to travel comfortably we offer Taxi Service to Southern Methodist University TX and Taxi to Meadowsy Theater
You can travel comfortably with us and enjoy all the wonderful places that Dallas has to offer, we have experienced, responsible and educated drivers. Plus the best rates in the market.
Taxi El Paisano can also take you to DFW airport from University Park! Do you need taxi service in University Park? CALL US!