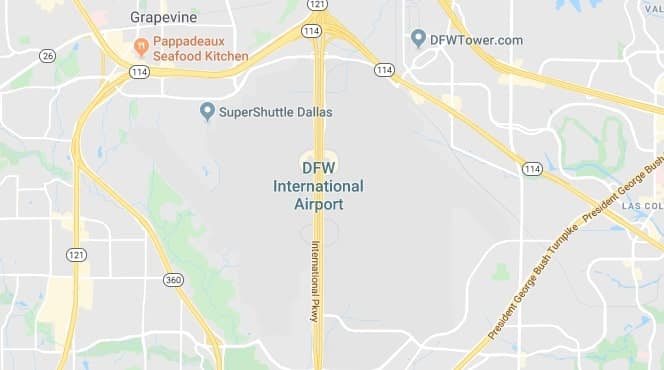 Dallas Fort Worth International Airport, also known as DFW Airport, is shared by two cities, Fort Worth and Dallas, and is the airport with the most air traffic and travelers in the state of Texas.
It is the third largest airport in the world, making it one of the most important in the United States. Millions of people travel through DFW International Airport and most of them need a professional taxi service, which knows Texas and its cities to transport them quickly and safely.
In Taxi El Paisano we understand our customers who make air travel, we know that they must arrive at the airport on time to make all their arrangements on time, we know Dallas, we know which route is more favorable to arrive at the time indicated, and if possible before!
We are also aware that many travelers come tired of flying for many hours and what they want most is to get home quickly, we offer Taxi to Dallas Fort Worth airport for that reason we have experienced and trained drivers to take you safely to your destination in comfortable vehicles.
If you need taxi service to DFW airport you should call us and we will gladly transfer you efficiently to your destination. Need Dallas Airport Taxi we are at your service!
DALLAS-FORT WORTH AIRPORT TAXI